"You crown the year with a bountiful harvest; even the hard pathways overflow with abundance." Psalms 65:11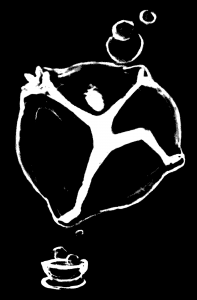 PLANET BUBBLE MINISTRIES
So, what was the haps in 2018? Funny you should ask!
MAY– We had our showcase theater for the theater classes we taught 6 weeks previous.
JUNE– Jimmy & I went to Israel in June with a team, bringing worship & intercession to key areas.
JULY– Carrie went to DC for David's Tent for California's week for 24/7 worship. She was able to join in and lead some sets for worship.
NOVEMBER– We both went to DC again with David's Tent, but instead for the week with the Native Americans.
NOVEMBER– James & Carrie directed and headed up the fund raiser for Kehilat Ariel Messianic Synagogue- a mystery dinner theater "Who Stole Bubbe Zelda's Candle Schticks?"
Nu……2019???
"RACHMIEL"- large cast production of Rachmiel Frydland, a holocaust survivor. We have laid the ground work so now working to flesh it out. Coming March 2020.
TRIP TO ISRAEL- possibly this spring. Why? To join in the sound of David, to release the sound of heaven. Still waiting on God's strategy.
"JACOB'S LADDER"- shhh! Still in the works! Something about using all the arts to release a creative display of heaven meeting earth- Adonai's passionate love for relationship with us.
THEATER/DRAMA FELLOWSHIP- Still in planning at Kehilat Ariel Messianic Synagogue.
We are beyond overwhelmed and ecstatic to live in a time where God's purposes are so evident and powerful. We are privileged to be able to go & do what we were made to do- theater arts in creative worship, with a Hebrew flair.

Please see below what is coming up. We would love you to join us. Either to come with us, be involved in our theater productions, prayer or donating so we can do the work. I don't know of a more important time to pour ourselves into God's eternal kingdom.  I think we'll all be surprised when we enter eternity to see how big & brilliant God is & maybe wishing we'd pursued him more here on earth.
    HAPPY NEW YEAR! Go with gusto to the places God has within your heart!
We would love if you'd come along side with us monetarily to help us complete these tasks in excellence. We believe that time is of the essence and the time is now for Adonai to move like a huge wave over our land and Israel. The stats are amazing of those now finding Yeshua all over the world.
                                                                         ••••••••••••••••••••••••••••••••••••••••••••••••••••
You can contact Carrie Paraiso at planetbubbleministries@gmail.com or FB page Planet Bubble. Todah Raba!